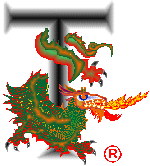 Serving the greater Sacramento, CA area since 1962
Serving the Davis, Woodland, West Sacramento & Dixon, CA areas since 2001
In business since 1957, Tracy's schools for Martial Arts instruction are the oldest martial arts studios in California and still going strong, with over 1000 affiliate schools internationally and currently with 4 schools locally located in Davis, Vacaville, Fairfield, and Vallejo, CA offering self-defense, mixed martial arts, and traditional martial arts instruction, training and competition for the Northern California area, and with more locations coming soon ...
Click here for a list of our available styles and courses of instruction available at our Davis, CA School
Click here for group class times and scheduling information at our Davis, CA Studio
Description
Price
Introductory Trial Course: Four 1/2 Hour Private Lessons
$89.50

Family Rate: 1 pays, the rest train together FREE!

--- OR ---

2 for 1 Special: Bring a friend & split the costs!
Call us at (530) 750-2100 to set up an appointment to get started today!
Open 10 AM - 9 PM, Monday - Saturday
Other hours available by appointment only
Call for an appointment for a free personal interview and demonstration lesson.
Phone: (530) 750-2100
Our NEW location is in the heart of Downtown Davis at:

720 Olive Dr, Suite N


Davis, CA 95616

visitors since 2008.03.26

Read our reviews and more information about us at these quality sites:
Here is a quick glance at just some of what people are saying about us: